Commission Information - Oil Artwork
Pricing
On Panel or Canvas, all pieces are unframed. Available for in person portrait painting, or reference photography in southern Nevada and southern California.

I'm happy to accommodate other substrates, sizes, multiple figures, or any unusual requests. Please contact for pricing.
Scroll down to learn about my portrait painting process
Full Color

5"x7" $150
8"x10" $250
16"x20" $1000
24"x36" $2600
Monochromatic and Grisaille

5"x7" $100
8"x10" $200
16"x20" $800
24"x36" $2000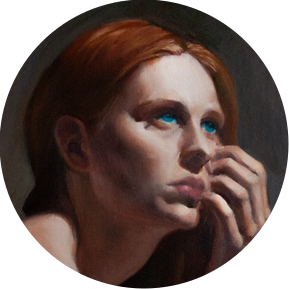 Full Color
Full color pieces can be created from approved sketches or from black and white or color photos.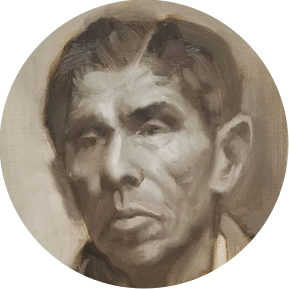 Grisaille
Monochromatic paintings. Can be completed in traditional grey scale and neutrals, or in a color of your choice.